We are a team of experienced general insurance brokers
located in Ontario, with headquarter in Toronto, providing
personal and commercial insurance solutions to individual
clients and corporations.


Each of our partners, senior managers and managers have more than 20 years of insurance
experience either in management, underwriting, operations or brokerage. We have one of the
strongest team with post graduates and professionals. They include certified risk manager, Fellow
of Risk Management, certified environmental inspector, certified WSIB (Workplace Safety and
Insurance Board) professional, certified system engineer/technologist, certified accountant,
corporate consultant etc.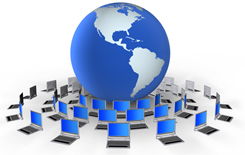 Our mission is to become and continuously being the market leading boutique general
insurance brokerage in Canada with the highest professional and ethical standard.

Our approach is consultative and service oriented.

Our methodology is to help people and businesses protecting their assets and mitigating their liabilities through listening, identifying, assessing and quantifying the risks and providing customized insurance and other risks transfer solutions.
To make an appointment with one of our
insurance brokers, don't hesitate to
contact us by phone or email.
We're here to help home owners
and business owners